There's Always Another Hill - 3 - pictures of the trip
---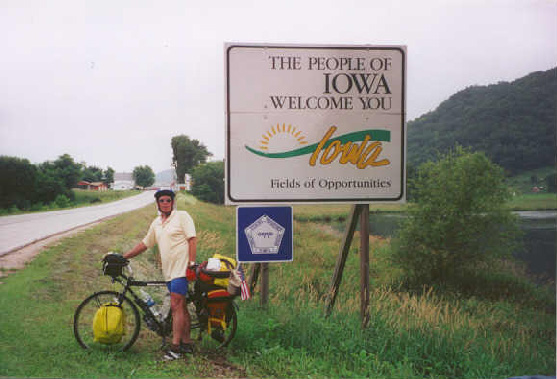 Notice the FLAG?
---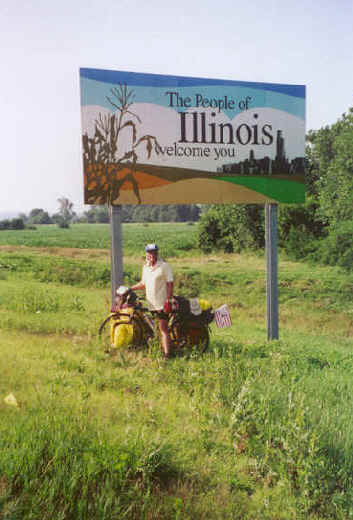 86.7 MILES of cornfields
---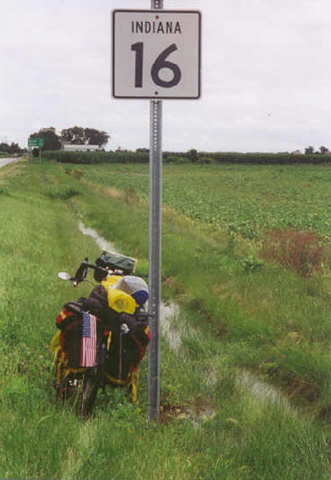 Because of the way I had to ride to get in to Indiana, I did not ever see a Welcome to Indiana sign for the formal picture, this was the first road sign I came to. I know it is a lousy picture. Iím getting TIRED.
---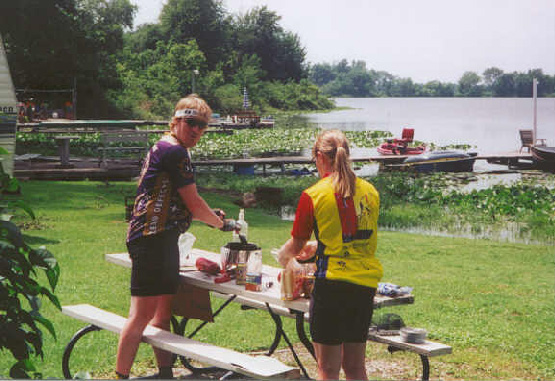 About four hundred dollars in technology to cook a package of hot dogs and some chili. Yum!
---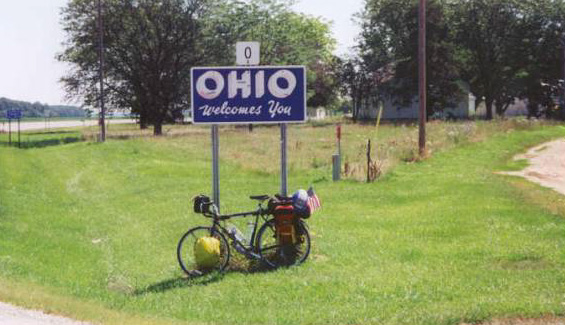 I start my Eastward trek across Ohio. If you are looking at the map I will be on rte. 224 leaving Huntington, heading toward the PA border.
---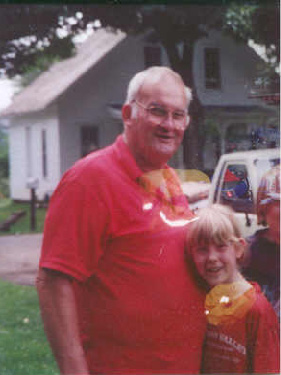 Mr. Jim and Miss Becky. Rotten picture, fabulous people.
---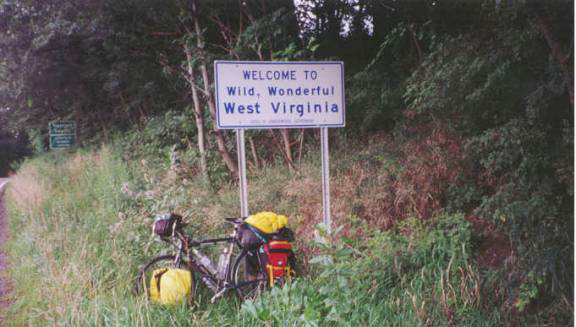 Whoops, I'm in West Virginia?
---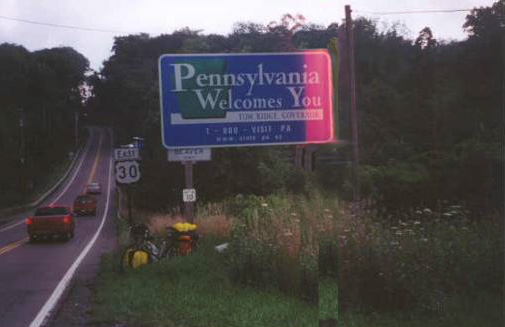 Very hilly but at least ridable.
---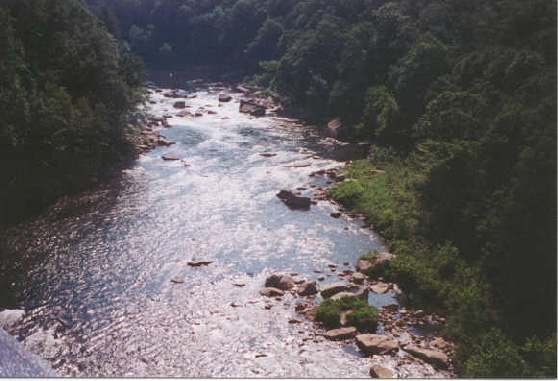 The view from the rail trail along the river. Very private and fun.
---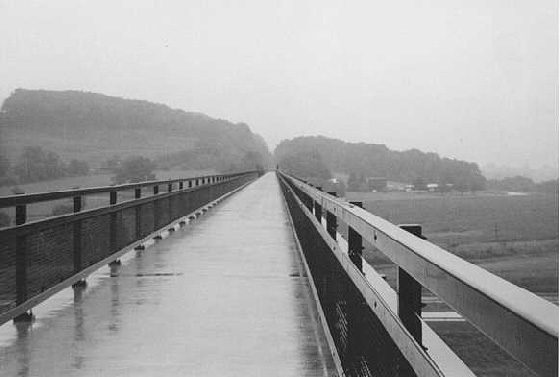 This is a rail to trail bridge, lovingly reshaped to accommodate bikers.
---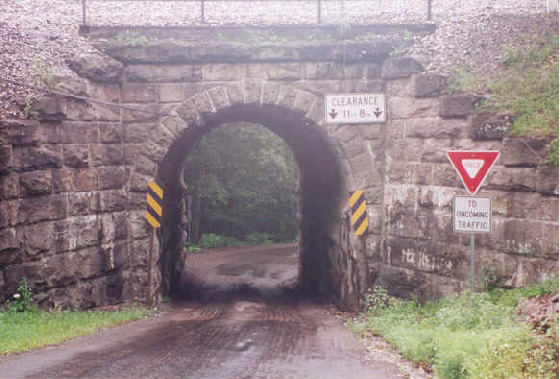 Near New Berlin, PA
---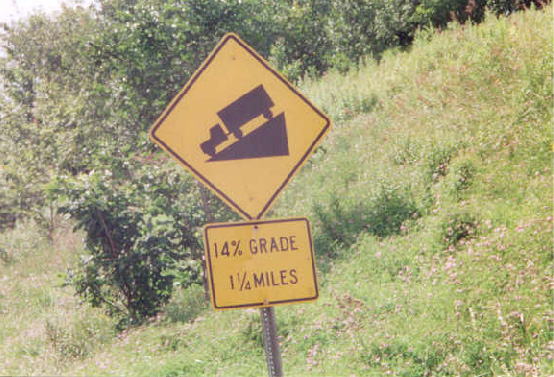 Getting to Breezewood on US 30.
---
---
---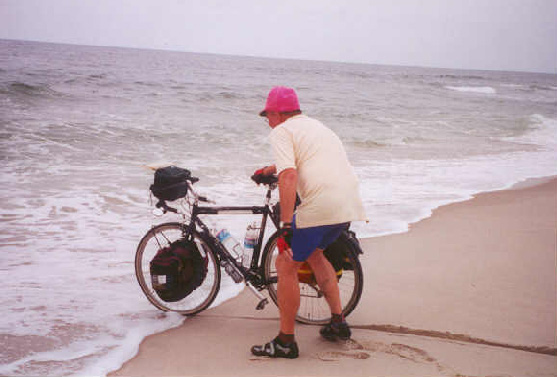 Done!
---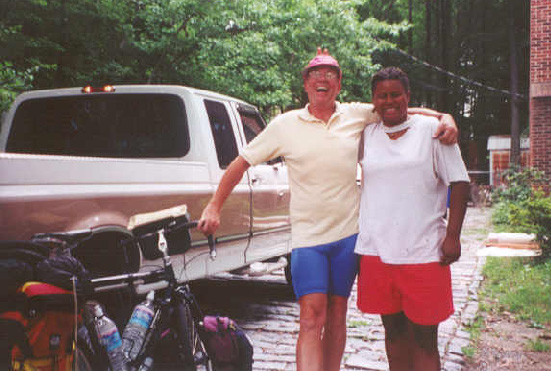 The author and Beth who set up the Jersey ride segment.
---